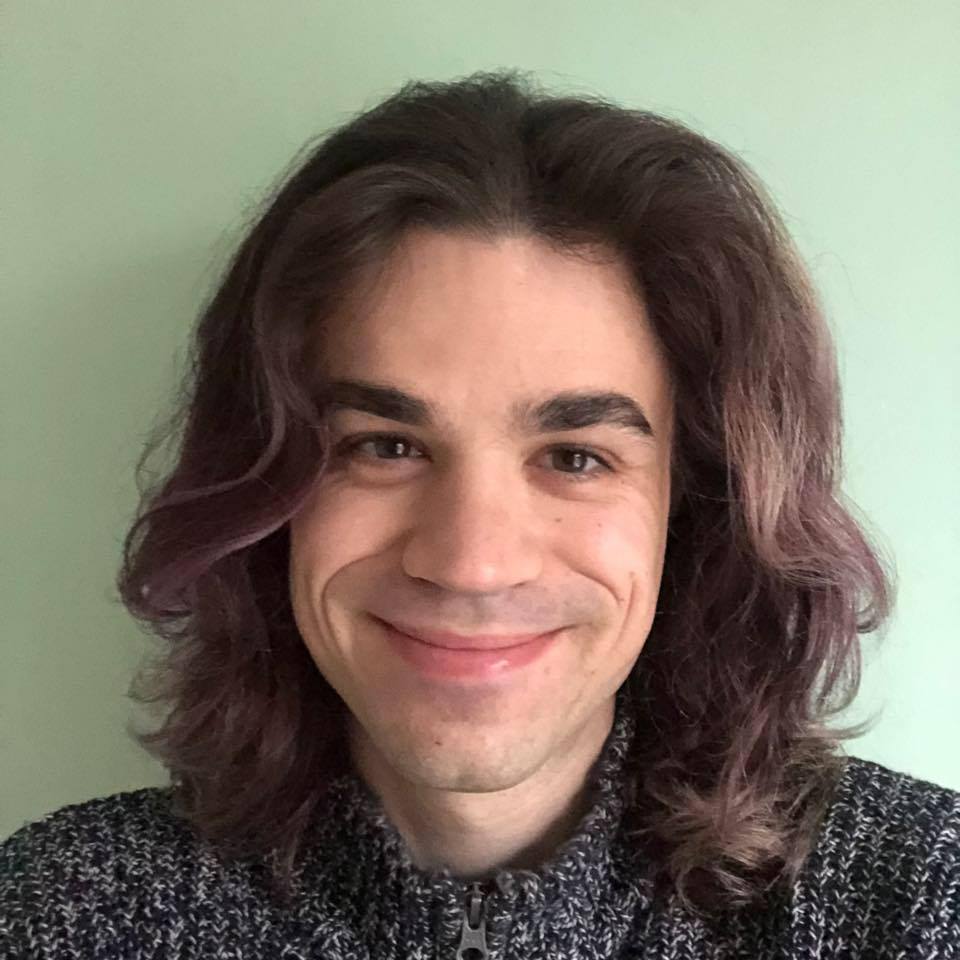 This is the homepage for Troy Astarte.
I am a doctoral student in computing science at Newcastle University. My thesis is a historical investigation into formal semantics of programming languages and is in preparation for submission. My primary supervisor is Cliff Jones, and my extended supervisory team is Brian Randell, Martin Campbell-Kelly, and John V. Tucker.
I am a member of the British Society for the History of Mathematics. I have been elected to their council as webmaster starting in 2019. I am also part of the PROGRAMme project which takes a historical and philosophical look at the question "What is a (computer) program?"
Please note that I am agender and my pronouns are they/them/their. I appreciate the use of gender-neutral terms in reference to me.
You can download a copy of my CV by clicking on this link.
Recent activity
In January 2019, I will be returning to Amsterdam again to teach on the 'History of Digital Cultures' course at Universiteit van Amsterdam.
I joined the ANR research project PROGRAMme which is a historical and philoshopical investigation into the question "What is a (computer) program?" This is an international interdisciplinary group effort and we last met in October 2018 in Bertinoro, Italy, for a few days of stimulating intellectual discussion. During that time we launched the project wiki—not yet open to the general public—which we hope will be an interesting vehicle for collaborative work.
I took a break from thesis writing to attend the European Society for the History of Science Biennial Conference 2018. There, I gave a talk entitled 'Origins and Impact of Formal Semantics', a rather grand title for what was mostly a talk about John McCarthy's work in formal semantics. Abstract and the slides can be found from the buttons below.

The majority of 2018 was spent writing my thesis 'Formalising Meaning: a History of Programming Language Semantics'. It is lengthy and goes rather in-depth in places, but I am quite pleased with it. You can read the abstract by clicking the button below. Once it has been submitted, I will host it here for the hordes of excited readers.

I spent the month of January 2018 in Amsterdam, teaching on the History of Digital Cultures module offered by the Universiteit van Amsterdam (an old version of the course description can be found on the UvA website). This wonderful opportunity was offered to me by Gerard Alberts, a very fine historian. I had a great time supervising students through their month-long research projects, and was very impressed with the quality of work produced. I also feel I learnt a lot about the process of history, and believe I will write a better thesis as a result.
In October 2017, I went to the Fourth International Conference on the History and Philosophy of Computing in Brno, an excellent conference full of interesting talks and even more interesting people. There, I presented a talk entitled 'Towards an Interconnected History of Semantics', which—as implied by the word 'towards'—was something of a work-in-progress. The aim was to address the confluence and influence in the history of semantics rather than making comparisons, and the talk was essentially a series of anecdotes about various events. A short abstract and slides for the talk can be found by clicking the buttons below. Additionally, an 'extended abstract' three pages in length is also available. I also gave a version of the talk at the BSHM Research in Progress symposium again in February 2018.

The British Society for the History of Mathematics invited me to their Research in Progress symposium held at the Queen's College, Oxford, in February 2017. There I gave a talk about a particularly important point in the history of programming language semantics, the 1964 Formal Language Description Languages conference held in Baden-bei-Wien. The slides and abstract for this talk, called 'Formalism in the Forest: the 1964 Formal Language Description Languages IFIP Working Conference', may be found below.

I attended the Third Symposium for the History and Philosophy of Programming in Paris on 25th June 2016, and presented on the joint work I have been doing with Cliff Jones. The title of the presentation was 'Formal semantics of ALGOL 60: a comparison of four descriptions'. You can read the extended abstract for the talk or see the slides by clicking the appropriate button below.

Publications
'Challenges for semantic description: comparing responses from the main approaches' is a paper authored by Cliff Jones and me. It is a technical explanation of some of the aspects of programming languages that make writing semantics tricky, and a comparison of some of the solutions proposed. It includes the semantics of an example core language, and a more realistic concurrent object-oriented language. This paper has been published as a technical report and also in the proceedings of SETSS 2017. These proceedings are published as LNCS 11174.

'Formalism in the Forest: the 1964 Formal Language Description Languages IFIP Working Conference' is a draft paper I have written connected with the talk given at the BSHM mentioned above. The paper, for which a first draft has been written but to which extensions and corrections are yet to be made, is currently on an indefinite hiatus, and may simply end up as content in my thesis. The abstract can be read below, but note that it is the same as given for the BSHM event.

'Formal semantics of ALGOL 60: a comparison of four descriptions' is also the title of a paper written by Cliff Jones and myself. The technical report version of the paper is published (with a slightly different title), as linked below. There is also a version submitted to the proceedings of HaPoP-2016, which will be published in due course.

Interests
I am interested in the history of computing, in particular the history of theoretical computer science. I also take an interest in the formal and theoretical aspects of computer science. This includes semantics of programming languages, modelling of systems (including and especially concurrent systems), and verification of programs and systems.
Beyond computing, I enjoy drum & bass music, tabletop games, cooking vegan food, and cats.
Resources
With the help of a summer student, Callan Heard, I adapted the timeline from Simile Widgets to include some important events in the history of programming language semantics. It can be found by clicking here.